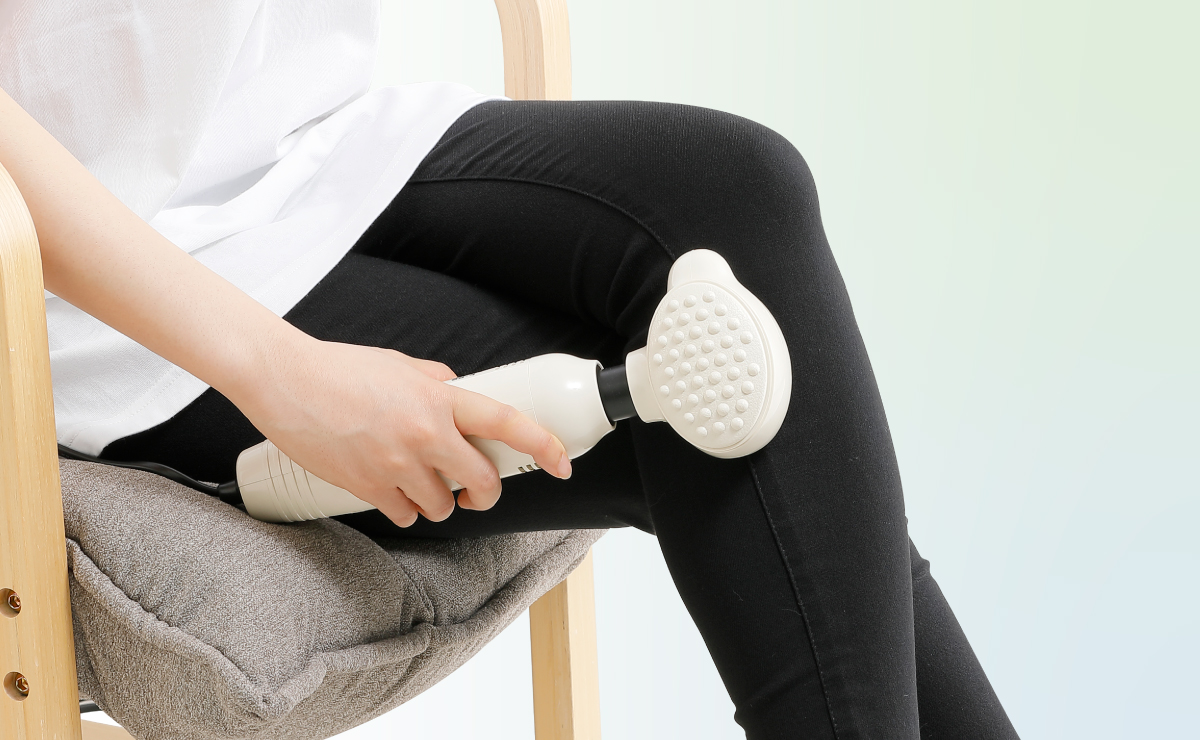 Hard & soft multi-head
Teranishi's mini-massager "Fighter-86"
is powerful and handy-type one.
Directly pointed shiatsu
Even if you use it for a long time It is designed to prevent vibration
from being transmitted to the hands to prevent fatigue.
Feel free to enjoy a comfortable massage time by switching
between strong and weak mode.
The head part has 5 sides, from hard to soft or even pointed- acupressure.
You can choose your comfortable mode for the ideal massage.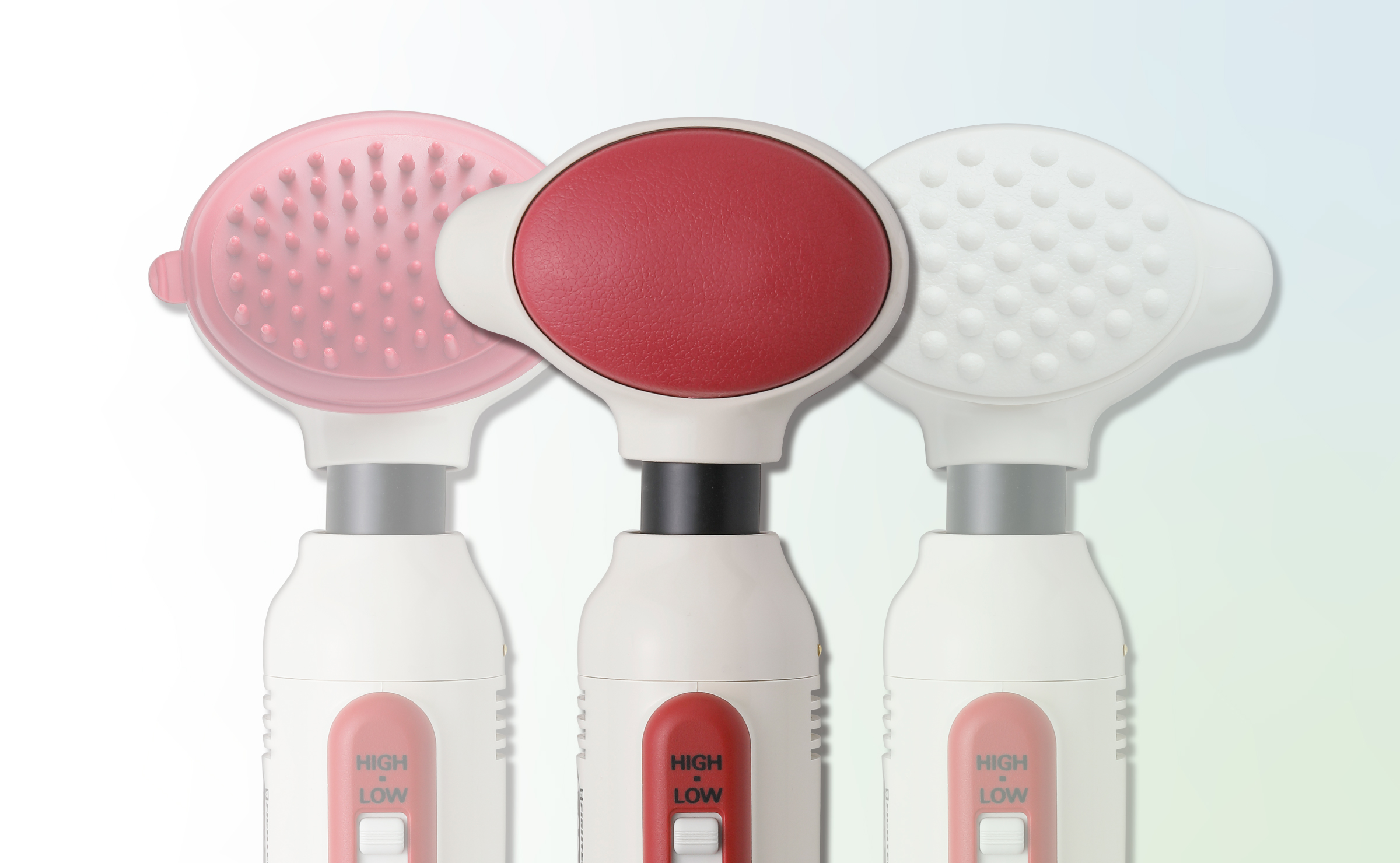 Functions of Fighter F-86
■ Five effects with one head
Shiatsu surface, soft surface, deep hard surface, stimulation surface and hard surface. Freely handle just by changing the head.
■ Handle
The thin bottom to prevent slipering.
Hands won't get tired even if you use it for a long time.
■ Switch
The strength of vibration "HIGH" and "LOW" can be switched with just one touch.
It can be also used depending on the level of stiffness and the body's part.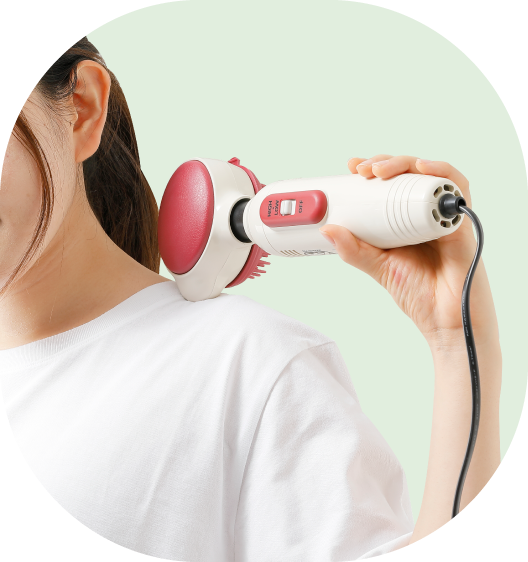 ■ Specifications
Power supply: 100V 50-60Hz
Power consumption: 10W (HIGH)
Frequency: HIGH Approx. 6,000 /
min LOW Approx. 5,000 / min
Rated time: 30 minutes
Weight: 550g
Power cable: Approximately 2m
Accessories: Attachment for skin
Made in Japan
Fighter F-86 5 effects of multi-head
● Shiatsu surface


Directly-pointed shiatsu massage.

● Stimulation surface
A massage that gently stimulates the surface
of the skin to improve blood circulation.
● Soft surface


Covering wide area at once. Soft touch massage.

● Hard surface


Covering wide area at once. Hard touch massage.

● Deep hard surface
A massage that relieves the fatigue
of the body's deep parts.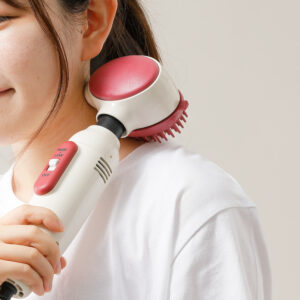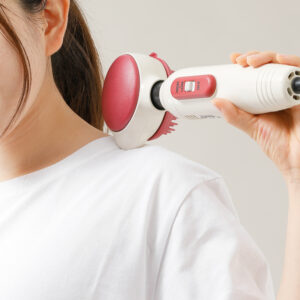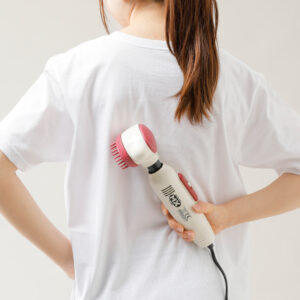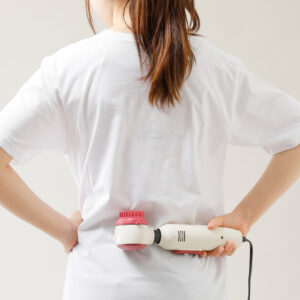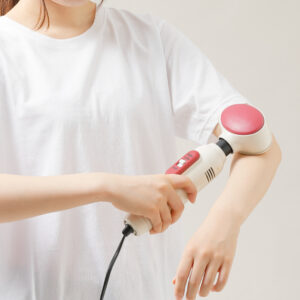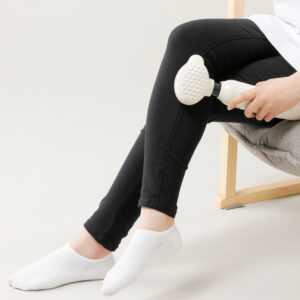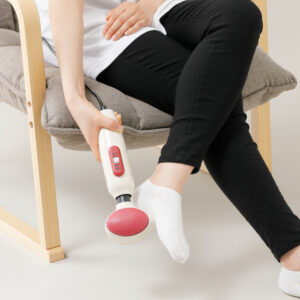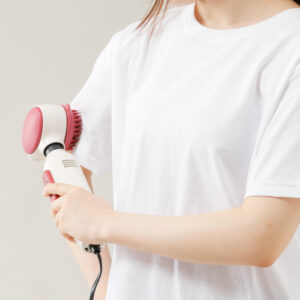 FighterF-86

■ Weight : 550g
■ Power supply : 100V 50-60Hz Power cord type Approximately 2m
■ Power consumption : 37W
■ Frequency : 600rpm ~ 3,600rpm
■ Frequency : HIGH Approx. 6,000 / min LOW Approx. 5,000 / min
■ Rated time : 30 minutes
■ Accessories : Attachment for skin