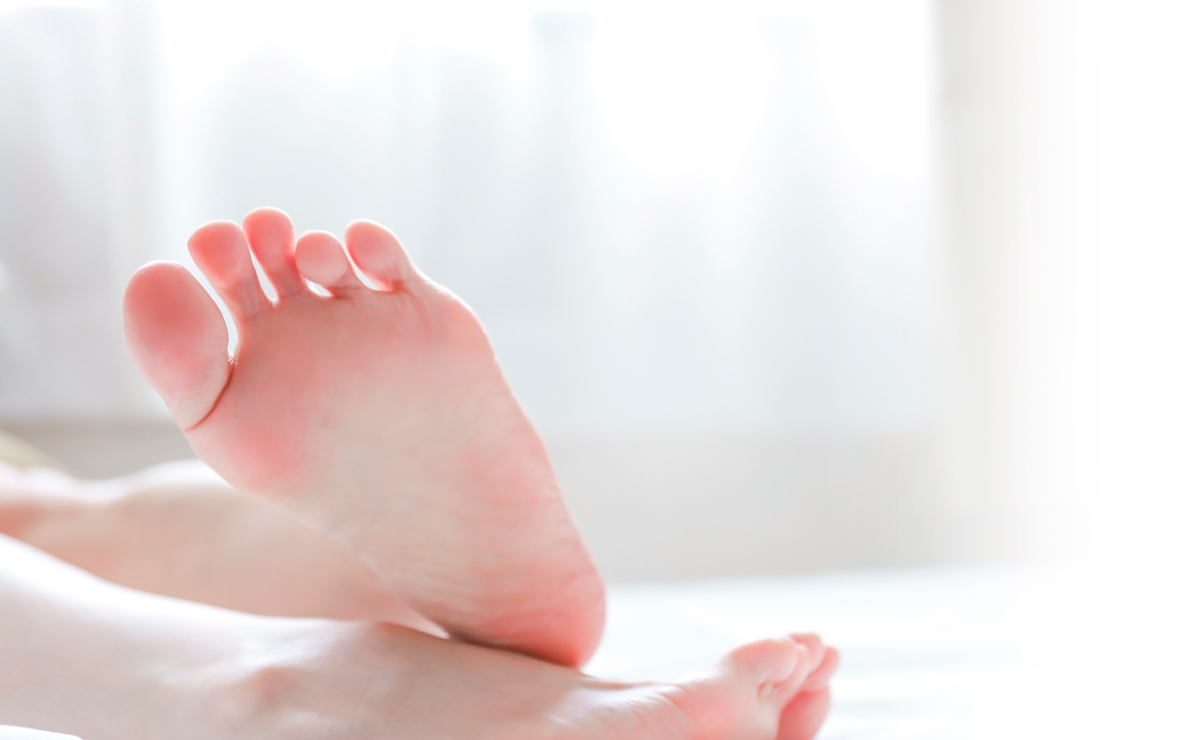 The legs are the second heart
The foot is an important organ responsible for the good
and bad sides of whole body's blood circulation.
Blood pumped from the heart circulates inside the body,
goes through the soles and back to your heart. In other words,
the leg's muscles plays the role of a pump.
A foot massager that meet the professional skills
Teranishi's foot massager "SM770A"
with various high, low, big and small protuberances
with tourmaline kneading the feet muscles and soles.
It provides the improvement of poor blood circulation,
the cause of swelling and dullness.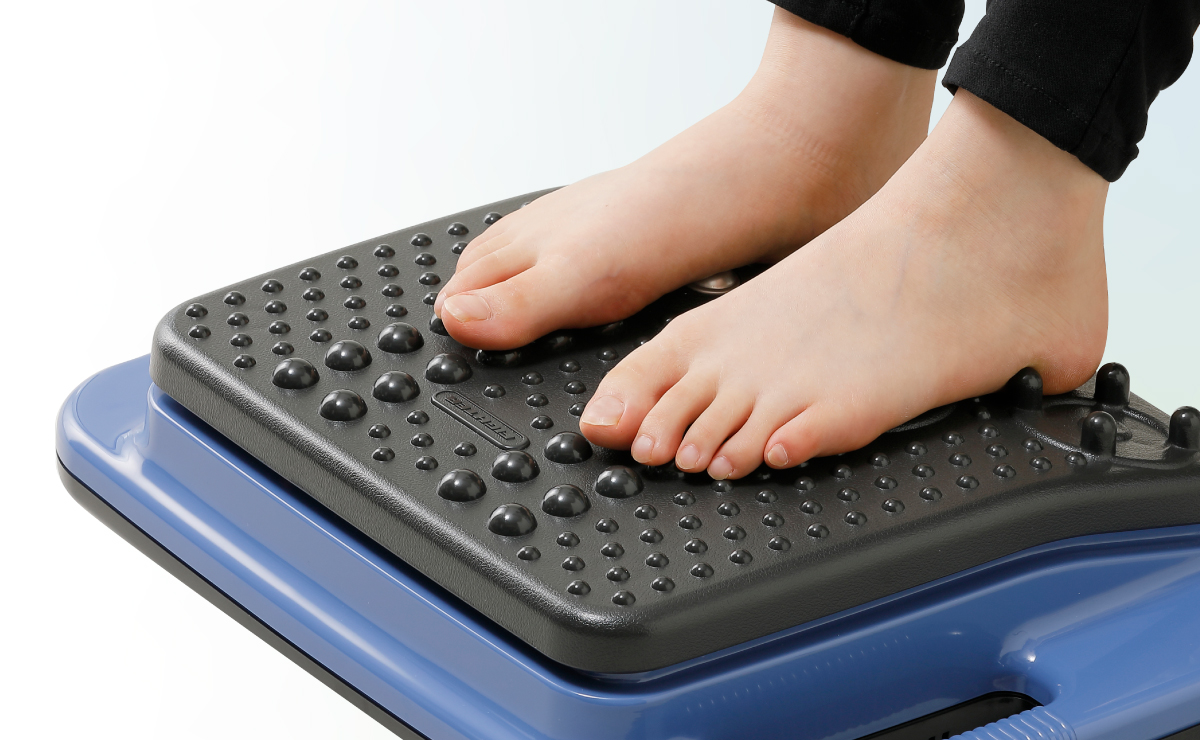 ■ Protuberances with tourmaline
Fully massages the soles with 8 left and right massaging nubs and large acupressure point balls. Eight massaging nubs especially for the soles give powerful shiatsu pressure, improving blood pressure and relieving fatigue.
■ Double-swing
Recreated the walking on gravel or dirt roads.
Deliver blood from the soles and back to hips.
■ Power level adjustment
Rhythm plus steeples intensity adjustment of 1-5 give greater comfort. Stepless intensity adjustments allow selection of the preferred rotation speed from 1 to 5, depending on the degree of muscle tightness and the area being massaged.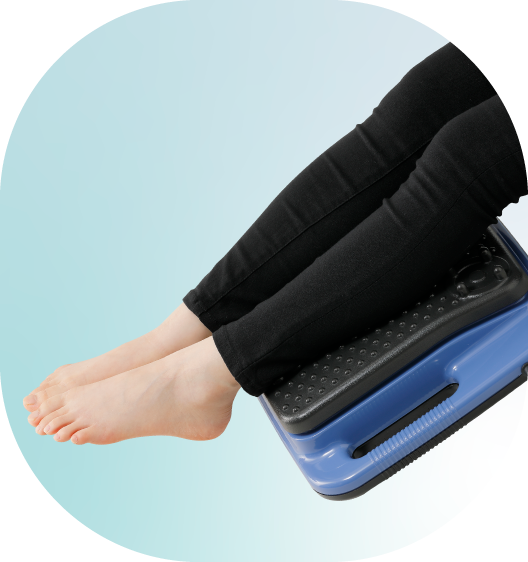 ■ Specifications
Diaphragm: ABS resin / tourmaline
(electric stone)
Power supply: AC100V-230V 50-60Hz
Power consumption: 20W
Frequency: 3,600 rpm
Rated time: Continuous
(built-in 20-minute timer)
Weight: 3.5kg
Power cable: 2.7m
Made in Japan
● Protuberances with tourmaline
The vibration surface that has various protuberances will do the powerful kneading massage of sides or soles of the ankle, calves, etc.
It fits for any body parts and kneads powerfully and effectively.
● Power switch


Easy switch with "ON" and "OFF" marks.

● Power level regulation


According to the level of stiffness and massage area, you can choose your best rotation speed from level 1 to 5. Brings non step "power level adjustment".

● Stand


A very convenient body with a stand that is light and easy to use.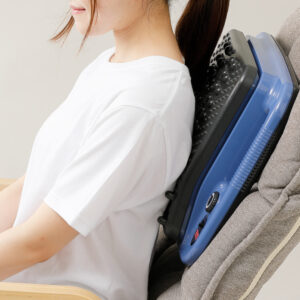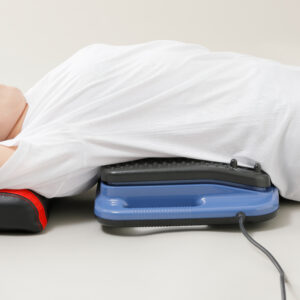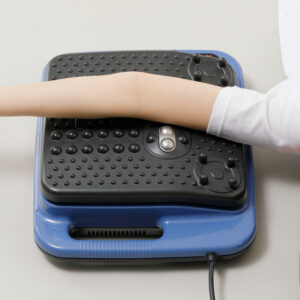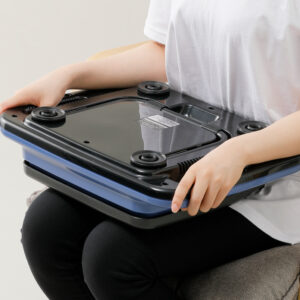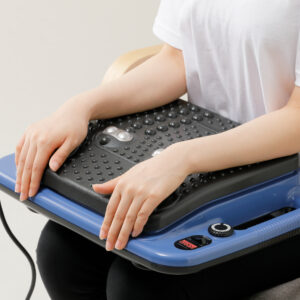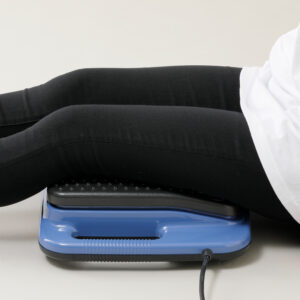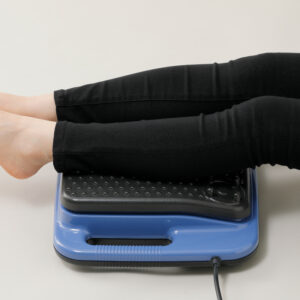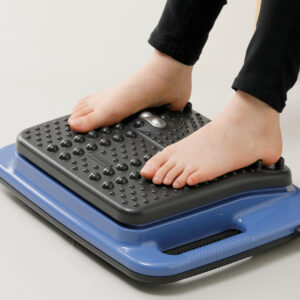 SM770A

■ Weight : Approximately 3.7 kg
■ Power supply : AC100V 50-60Hz Power cable type Approximately 2.7m
■ Power consumption : 25W
■ Frequency : goo ~ 3,600 times / minute
■ Vibration plate : ABS resin / tourmaline (electric magnet)
■ Rated time : continuous (built-in 20-minute timer)